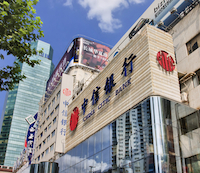 China's State Council announced another ten measures to tackle the problem of high financing costs after its regular Wednesday meeting yesterday. While these measures will help ease the problem, more major easing policies are needed to support the country's growth, says a research report by Nomura Holdings, Inc.
Some of the more important measures include more flexibility on the loan-to-deposit ratio (LDR) requirement; simplifying bond issuance procedures for small and micro-enterprises and agricultural enterprises; lowering the stock market listing threshold for small and micro-enterprises and innovative companies; more support for overseas financing; and faster interest rate liberalization.
Several factors may have contributed to the problem of high financing costs. One is the high quantitative requirements for banks, such as the bank reserve requirement ratio (RRR) and LDR, which heighten market friction and weaken the monetary policy transmission mechanism.
Another is the higher risk premium demanded by lenders due to high corporate leverage and the growth slowdown. A third factor is China's relatively undeveloped capital markets. While these new measures offer some relief, they will take time to implement.
China will initiate more policy easing going forward, says Nomura, and may cut its RRR by 50 basis point in each quarter from now until the fourth quarter of 2015 to help stabilize growth momentum further.
As such, China's GDP growth will remain unchanged at 7.3% in the fourth quarter before slowing to 6.8% in 2015.