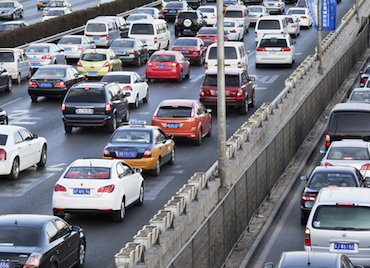 China's decision to cut interest rate last Friday after market close will only have short-term sentiment boost to the market, and its effect will last no more than a few days, says a research report by BofA Merrill Lynch Global Research.
The timing of an interest rate cut is earlier than anticipated. It is likely to produce a market rally especially in rate sensitive sectors like property and materials.
But BofA Merrill says the cut is largely a response to the weaker-than-expected growth. It is behind the curve, and will likely remain so in the future.
In addition, the asymmetric cut is negative for Chinese banks' earnings, which could further exacerbate pressure in the financial system.
The real interest rate has been quite high for a while. But until now, the PBoC has refrained from cutting rates since mid-2012 to force de-leveraging and discourage property investment and financial speculation.
Given excessive manufacturing capacity, as evidenced by persistent deflation pressure, BofA Merrill says it believes that real-economy demand for credit will remain weak. The rate cut will largely send more liquidity into the property market again, which is not good for the Chinese economy's restructuring.
Therefore, the rate cut will provide a temporary boost to sentiment, and an opportunity for investors to sell on the market rebound, but will unlikely spur growth.