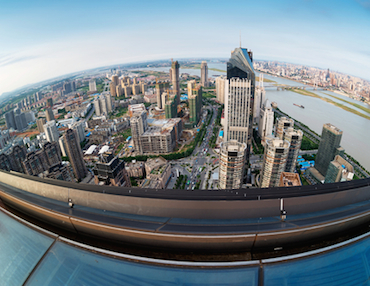 China's ongoing property slowdown is likely to drag real GDP growth lower to 6.8% in 2015 and 6.5% in 2016, despite further policy support and a U.S.-led export recovery, says a research report by UBS AG.
China's housing starts may fall by another 10% in 2015 as the sector digests inventory, which will negatively impact related industries. Domestic demand will cool as property construction softens, heavy industry slows, manufacturing investment weakens, and local government finances deteriorate.
Significant new infrastructure projects and property support will offer a partial but not full counterbalance to the sector slowdown.
Weaker growth and declining commodity and energy prices should lead to a further easing of inflation in 2015. As deflationary pressures mount in China's industrial sector, real interest rates will rise higher.
UBS says it expects an additional 40 to 50 basis point of benchmark lending rate cuts in 2015, which should help lower financing costs and slow the pace of non-performing loan formation.
The Chinese government has to strike a balance between avoiding exacerbating economic imbalances with excessively expansionary monetary policy and preventing passive tightening in light of slower forex inflows and tightening shadow banking rules.
As a result, Beijing is likely to use various liquidity tools including bank reserve requirement ratio (RRR) cuts if forex outflows persist. Narrowing interest rate differentials and increased capital outflows can help drive RMB modestly weaker, potentially to 6.35 at the end of 2015, against a strengthening U.S. dollar amid heightened volatility.
UBS says it sees a 15% chance of a property-led hard landing with growth slowing to over 5%, but a financial crisis is less likely in the near-term given China's high domestic saving, largely closed capital account, government control of the banking system and a still manageable government debt level.