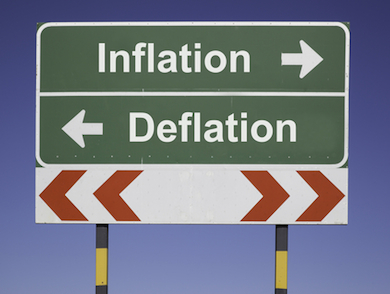 With the latest weak November inflation data out, it becomes clearer that China has entered into a rapid dis-inflation process, and the government is more likely to cut banks' reserve requirement ratio (RRR) in order to stabilize the economy, says a research report by The Australia and New Zealand Banking Group Limited (ANZ).
China's consumer price index (CPI) inflation continued to decline to 1.4% year-on-year in November, from 1.6% in the prior month. On a month-on-month basis, CPI dropped 0.2%, reflecting a weak momentum.
Due to sluggish domestic demand and falling global commodity and energy prices, producer price index (PPI) inflation declined sharply to 2.7% in November, from a drop of 2.2% previously.
The PPI deflation clearly suggests Chinese corporates are struggling amid economic slowdown, and real cost of capital is close to 10%, which will further squeeze profit margin and increase debt burden.
While soft inflation profile points to more aggressive policy easing, Chinese central bank has remained hesitant in cutting the RRR. In fact, average deposit rate and market interest rate have picked up after the policy rate cut in November, suggesting interest rate policy has not worked.
For example, the three-month Shanghai Interbank Offered Rate (SHIBOR) even picked up by 10 to 15 basis points to 4.23% in the past two weeks. The yield of three-month wealth management products remains sticky at around 5%.
Many small and medium banks as well as three of China's "Big Four" commercial banks have raised their deposit rates. Therefore, actual costs of funds facing Chinese enterprises are unlikely to drop as both deposit rate and market interest rate have risen rather than declined.
The People's Bank of China (PBoC) has in effect exhausted its newly invented and ineffective policy tools, and the next move will have to be a RRR cut in order to regain policy effectiveness and credibility, says the report.
A RRR cut may take place before the end of this year, but it has a higher probability next year. If the PBoC were to set a M2 growth target at around 12% to 13% next year, then at least three 50 basis points RRR cuts will be possible over the course of 2015.