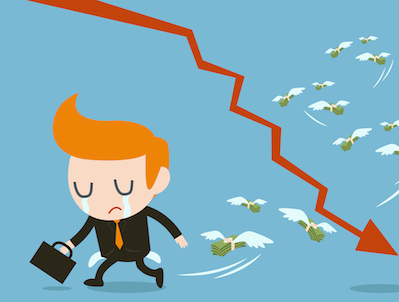 At the end of 2014, Chinese A-share's total margin balance as a percentage of total market cap reached a 2.4%, among the highest in the world and on par with that of the New York Stock Exchange and much higher than other markets with data available, according to a research report from BofA Merrill Lynch Global Research.
In addition, the A-share market achieved this dubious level in record time. It took the NYSE 13 years to raise the ratio from 0.9% in 1991 to 2.4% by 2014. China's A-shares took a mere 17 months from July 2013 to December 2014 to achieve the same level.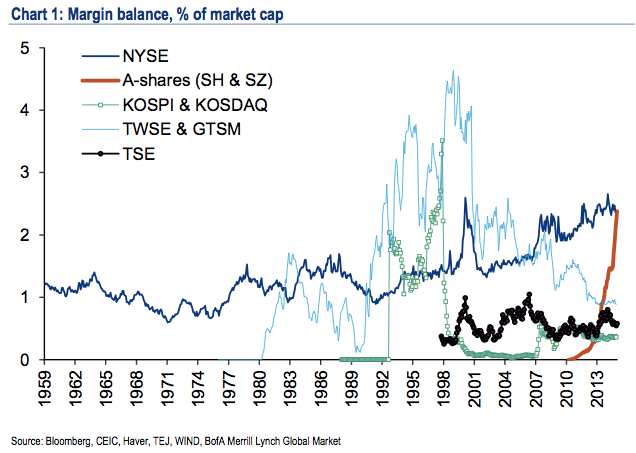 This is the first major market rally in China backed by margin financing. Many Chinese investors have not had the experience of leverage working the wrong way.
Leveraged speculation often gives investors and lenders a false sense of security, because, for a while, it can be self-fulfilling. However, when investors are forced to unwind due to margin calls, liquidity in the market can evaporate rather quickly.
Despite a seemingly high down-payment ratio in Chinese A-shares, margin lending is not safe, and may have implications for brokers and banks at some point.
Past experience from other markets also shows that the peak of the margin-to-total market cap ratios often coincided with the peak of the underlying markets, says BofA Merrill.