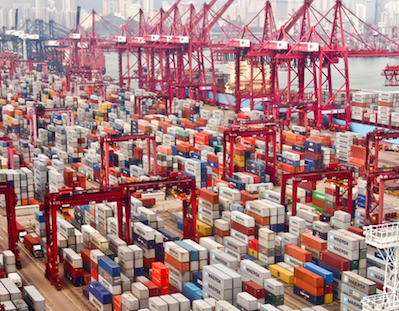 Strong demand from the U.S. and improvements in China's property sector and infrastructure investment drove China's strong foreign trade performance in December, says a report by BofA Merrill Lynch Global Research.
Export growth came in above expectations at 9.9% compared to 4.7% year-on-year in December, while import growth surprised on the upside at a 2.4% drop.
Both beat expectations and showed great improvement from November, boosting China's RMB against the U.S. dollar from 6.2040 to 6.1990.
Faster headline import growth in value terms was due mainly to rising imports volume as China bought on dip to rebuild its inventory. Improvements in the property sector and infrastructure investment also boosted imports of raw materials, evidenced by faster iron ore imports.
Acceleration of export growth was mainly driven by strong demand from the U.S., given its solid growth momentum as U.S. economy is likely to expand at 3.5% quarter-over-quarter in the fourth quarter of 2014.
As crude oil prices continue to fall and export growth gets softened on strong RMB, BofA Merrill expects the elevated trade surplus be sustained for several months more down the road.