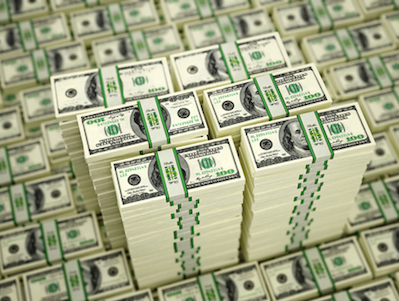 The global Alternative investment industry scores another record year in 2014, with total assets increasing US$690 billion to reach a total sector assets of US$6.91 trillion, according to data released by data tracker Preqin.
The alternatives industry, which includes private equity, hedge fund, private debt, real estate and infrastructure fund managers, registered asset gains larger than 2013's US$648 billion increase.
"The past year has seen significant growth in the assets held by alternatives managers, most notably in the value of unrealized assets in manager portfolios," says Mark O'Hare, Preqin's CEO.
Specifically, total private equity assets under management stand at US$3.8 trillion as of June 2014. The number includes private real estate and infrastructure funds, and is up from US$3.5 trillion as of June 2013.
Hedge funds posted returns of 3.78% over 2014, the lowest average returns seen by the asset class since 2011. This compares to average returns of 12.25% seen in 2013.
Despite its disappointing performance, the hedge fund industry saw the highest growth in assets over the last year compared to other alternative assets, from US$2.66 trillion at the end of 2013 to just under US$3.02 trillion.
Private real estate industry assets stand at US$742 billion as of June 2014, up from US$657 billion as of June 2013, driven predominantly by improving valuations of unrealized assets.
Infrastructure investment funds are at a record high of US$296 billion as of June 2014, up from US$244 billion a year before.