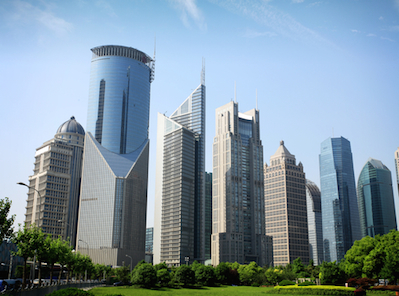 Chinese outbound real estate investment increased 25% to reach US$10.1 billion in 2014, making it the number two largest source of such investment among all Asian countries following Singapore, according to a report by global real estate consultancy CBRE Group.
For the region, outbound real estate investment had a record year, reaching US$40 billion, up 23% year-on-year.
New investors, including Chinese insurance companies, as well as Taiwan and Chinese property firms, emerged during the year, recording growth of 100% and 310%, respectively.
"The emergence of sources of new capital such as the Chinese and Taiwanese insurance companies will make a significant mark on global real estate markets in the coming years," says Frank Chen, executive director of CBRE Research, China.
Asian cross-border real estate investors also began to diversify in terms of asset classes, investing more in hotels and industrial properties, although office buildings continued to dominate.
Europe, the Middle East and Africa (EMEA) continued to receive the largest share of Asian investment, receiving US$13.7 billion of the total, but remained flat on 2013.