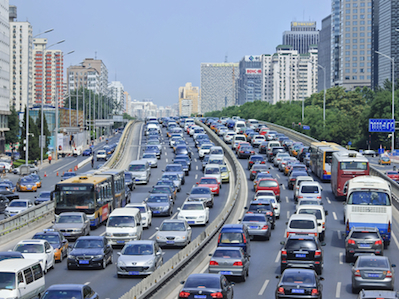 The author is Jack Perkowski, founder and managing partner at JFP Holdings
The Shanghai Stock Exchange Index soared 59% last year, making Shanghai one of the world's best performing stock markets. Will Chinese stocks continue their impressive rise in 2015? Will the Year of the Goat become known as the Year of the Capital Markets? What impact will strong equity markets have on China's IPO market and cross border M&A?
In the following predictions, we address these questions, as well as provide insight into new and growing trends in China.

Prediction 1: China's gross domestic product (GDP) will grow at 7% or above.
The Chinese government has set a 7% growth objective, though some international commentators are more bearish, citing excess debt, inefficient lending and weaker export markets as reasons why real GDP growth may slip to 6.5%. China should be able to meet its target growth of 7% or above. If the economy begins to trend lower, the government has room to provide a bit of stimulus and/or to further lower interest rates.
Prediction 2: The SSE Composite Index will increase over 20% and pierce the 4,000 level.
Two fundamental capital markets reforms announced late in 2014 have bolstered the Chinese stock market: Shanghai-Hong Kong Stock Connect is bringing more international capital into the market by enabling Hong Kong investors to purchase Shanghai-listed securities; and a new bank deposit insurance program is now in effect, causing a shift in domestic household assets away from bank securities and deposits to stocks.
As of the first of January, the government began insuring deposit accounts up to US$80,500–covering about one-half of total bank deposits. Uninsured deposits and the high yielding investment programs offered by the country's shadow banks can no longer be assumed to be backed by the government.
These reforms, as well as lower interest rates, will continue to drive the stock market in 2015.
Prediction 3: Over 100 IPOs will be completed.
After a 14 month moratorium, China opened the market for Initial Public Offerings in 2014, and 58 companies were able to make their stock market debuts. With 637 IPO candidates still in the queue, the success of the IPO market in 2014 will likely open the way for more companies to go public this year. Look for another 100 new public companies to be listed.
Prediction 4: Outbound Chinese M&A activity will continue to increase.

In 2014, the value of overseas acquisitions by Chinese companies increased by 35% to US$81 billion, and average deal sizes more than doubled to US$302 million, leading Institutional Investor to call Chinese companies "The New Force In Global M&A". The slowdown in China's economy, increased competition, a desire for higher technology, and a robust Chinese stock market will continue to drive Chinese companies to make overseas acquisitions.
Prediction 5: Car sharing will become a growing trend in China's auto industry, spurring demand for electric vehicles.
Car sharing may provide an answer to rising pollution levels and traffic congestion in Chinese cities, as well as help Chinese consumers who desire mobility but still cannot afford the car of their dreams. Some programs already in place offer vehicles at designated stations, while others provide vehicles at various locations for spontaneous car access within a defined service area. All can be accessed through the internet and mobile phone apps.
Roland Berger, a strategy consulting firm, predicts annual growth of about 80% in China's car sharing market over the next five years. By addressing the issues of high cost, range and charging availability, car sharing may also prove to be an important stimulus to the growth of electric vehicles in China.