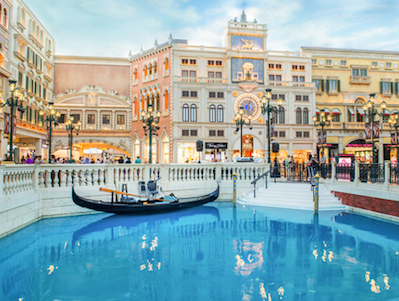 Macau's gaming revenues is likely to decline 22% in 2015, due to Chinese government's anti-corruption crackdown, tighter credit availability, and the recently implemented smoking and visa restrictions, says a research report by Fitch Ratings.
The rating agency cautions that there is some risk that the visa and smoking rules will become more restrictive, and that new casino openings may not gain the full allocation of table games. Competition for VIP customers is also weighing on Macau's gaming revenues.
The forecast downgrade is significant, considering Fitch's previous projection calls for a gaming revenue decline of 4%.
In February, Macau's gaming revenues were down 49% on a year-over-year basis, and 18% on a month-over-month basis. The month-to-date decline in March is estimated to be 40%. There might be some recovery in the coming months as premium mass and VIP players return after avoiding the New Year crowds in Macau.
Fitch says some VIP play is shifting to other jurisdictions that are under less political oversight and may offer better credit and commission terms. For example, VIP volume increased 74% in the second half last year at Echo's and Crown's properties in Australia.
Echo disclosed that its credit extensions increased 124% at its Sydney property in that quarter. NagaWorld in Cambodia grew its VIP volume in the second half last year by 47%. Much of the growth came from China.
In Philippines, a VIP-focused expansion opened at Solaire late last year, and City of Dreams Manila fully opened in February. Lower gaming tax rates in Australia and across South East Asia allow for higher VIP junket commissions relative to Macau, which is burdened by a 39% gaming tax rate. It also appears that some operators outside Macau are willing to be more aggressive with direct lending, says the report.
Fitch says it is positive on Macau's gaming industry over the long term, as continued economic growth in the region and improving transportation infrastructure should support the gaming supply over the next several years.