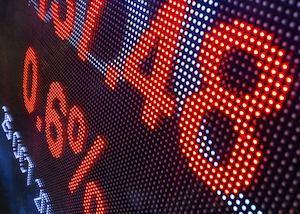 The strong capital flows from mainland investors to Hong Kong, triggered by government policies to ease restraints on such investments, may carry on for some time, and the A/H premium may narrow in the coming weeks, says a research report by BofA Merrill Lynch Global Research.
In recent weeks, the Chinese government has announced a few policies to encourage mainland investors to come to Hong Kong, including allowing mutual funds to use the Shanghai-Hong Kong Stock Connect program, as well as permitting domestic insurers to invest in Hong Kong's Growth Enterprise Market (GEM) board.
These policies in themselves are moderate in nature, but reading together, the market may view them as government's future policy direction, perhaps to boost the Hong Kong market to attract foreign capital for future IPOs, or as part of the capital account opening measures.
As a result, The Shanghai-Hong Kong Stock Connect program's southbound quota was fully utilized today, for the first time since the program's launch in November last year.
As such, it's possible that the flows may carry on for some time, driven by a self-fulfilling liquidity cycle, and the A/H premium may narrow in the coming weeks.
Stock wise, H shares trading at a significant discount to A shares and some unique exposures in Hong Kong may benefit.
Many cite the new insurance investment policy as the major reason behind today's surge in southbound traffic. However, BofA Merrill says that insurers may not rush for small caps like those on Hong Kong's GEM board due to liquidity concerns, as the GEM board has only 212 stocks with an average market cap at HK$0.9 billion.
Actually, perhaps due to currency mismatch risk (because most claims are going to be paid out in RMB), insurers don't appear to be an enthusiastic overseas investor at all.
Back in 2007, the China Insurance Regulatory Commission (CIRC) allowed insurers to invest up to 15% of their assets offshore. By year-end 2014, their offshore investment only reached US$24 billion, or 1.5% of their total assets.
Therefore, the actual flow from insurers to Hong Kong, similar to that from mutual funds via the throughtrain, should be fairly moderate. The current surge in flow is likely more driven by some investors anticipating other investors' reaction to government policy.
In the long term, closer integration between the mainland and Hong Kong will take place and there are many convergence opportunities. However, in the short term, the flow is driven by Keynes's beauty contest, so much more unpredictable.
Given A-share seems to have reached a strong resistance level technically with the Shanghai Composite Index close to 4,000, BofA Merrill expects southbound traffic to stay strong in coming weeks, though the bank cautions that this is not a high conviction call rooted in any solid fundamental analysis.