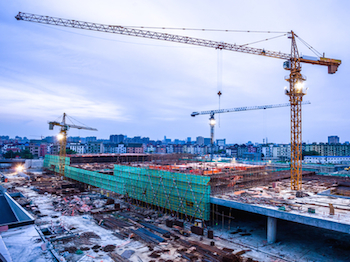 The earnings and profitability of some Chinese property developers could deteriorate further in 2015, and more defaults cannot be ruled out, says a report published by Standard & Poor's Ratings Services (S&P).
The annual results for 2014 indicate that many developers are in significantly worse shape than in the previous year. Although most of these companies met their sales targets, their profitability generally took a substantial blow.
"The slack operating performance in recent months has weakened the credit
profiles of many Chinese developers," says S&P's credit analyst Christopher Yip. "Continuing slower sales growth and swelling leverage could lead to further negative rating actions over the next 12 months."
S&P expects developers with operations in smaller cities to face more
difficultly in destocking and improving profitability this year. Sales in
these cities have not picked up markedly despite price cuts owing to severe competition and a pile-up of inventory.
The rating agency expects poor sales execution to weigh on the liquidity of Chinese developers over the next 12 months.
"Liquidity remains a key risk for Chinese developers, and has worsened for a number of already-weak companies. Lower cash balances paired with increased short-term maturities have heightened refinancing risks, particularly for developers carrying high-cost alternative financing," says Yip.
S&P continues to expect stable demand from first-time homebuyers
and upgraders, providing a strong basis for steady home sales volume this
year. But more price corrections are likely as developers look to clear
inventory after lukewarm sales in the first quarter of 2015.
"The Chinese government and the central bank's recent measures aimed at
boosting market sentiment should help release pent-up demand," says Yip.
"However, the positive impact will likely take time to materialize, more
likely toward the second half of 2015."