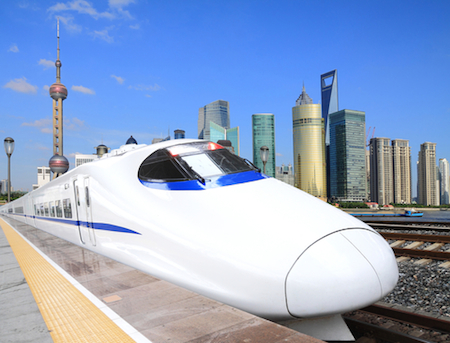 China's central bank announced a 100 basis points cut in the bank reserve requirement ratio (RRR) yesterday, which means some monetary easing, but does not necessarily amount to stimulative measures, says a research report by UBS AG.
The RRR cut will certain increase liquidity provision, but it serves largely to offset the drop in forex related liquidity supply and buttress base money growth.
Instead, UBS' economist Wang Tao says the more stimulative punch in the package of policy support announced by the Chinese government over the past few days is the plan to increase policy bank lending, helped with the state's capital and liquidity injection.
With Premier Li Keqiang's speeches during his visit to the China Development Bank and with various announcement in recent days, a key piece of the Chinese government's latest plan of policy support became clearer.
In brief, the government wants to expand and accelerate investment in infrastructure and public goods, so as to help stabilize growth, financed through policy bank lending, with the central bank providing liquidity and possibly even capital support.
There may be further policy easing to help stabilize growth momentum following the weak first quarter data, including stronger push on infrastructure investment and additional monetary easing.
China has typically used infrastructure and government-related investment as means to support growth, and this time would be little different, especially given that corporate sector investment demand is weak.
But, local government finances are under stress and fiscal reforms are constraining local government borrowing. The government wants to avoid across-the-board credit expansion and sharp leverage increase. Lastly, the central government does not want to expand explicit fiscal deficit too much.
The government has decided that expanding the roles of the policy banks, with the government increasing capital and liquidity support to them, is the way to achieve its various goals.
The policy banks can lend more to fund investment in shanty town renovation, water works, railways and other projects the government deemed important.
The State Council has recently approved the reform plan for China's three policy banks, the China Development Bank (CDB), t he Export-Import Bank of China (Exim Bank), and the Agricultural Development Bank of China.
Under this plan, CDB is positioned as a "development financial institution" that will carry out state strategies while operating on market principles, a move away from previous plans of "commercializing" the bank.
This means that CDB, the largest policy bank that has a balance sheet over RMB10 trillion (US$1.6 trillion) and loan book exceeding RMB8 trillion (roughly 10% of banking system loan and 13% of GDP), will regain its sovereign credit rating on its bonds, which is CDB's predominant source of funding.
As part of the reform plan, CDB will also receive capital injection from the government, likely from both the Ministry of Finance and the central bank, making the bank even more of a policy tool than before.
This has been considered an innovative way to marry fiscal and monetary policy, says the UBS report. Instead of enlarging explicit budget deficit significantly or allowing local governments to borrow freely from commercial banks, the government will use CDB for quasi fiscal support.
Instead of cutting RRR and interest rates even more aggressively, which are perceived by many as repeating the same policies as in 2009 and reckless, the government asks the central bank to deliver more "targeted" easing to CDB, and for the purpose of funding key projects important for growth as well as re-balancing.
However, it would be simplistic and misleading to think that targeted easing through CDB and PSL can avoid aggravating the overall leverage issue in the economy entirely. A CDB loan is still a loan, although the new approach can help lower borrowing costs and make the debt burden more sustainable.