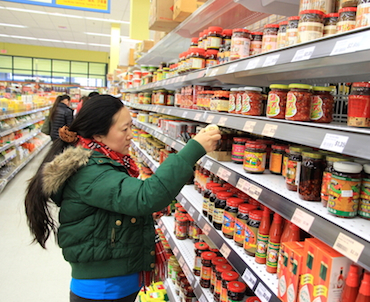 China's economic data may show signs of a tentative stabilization as a result of continued policy support, but the government will continue to speed up infrastructure investment and cut benchmark interest rate in the next couple of months, says a research report by UBS AG.
The pace of decline in coal consumption improved going into April, and April's official manufacturing PMI stayed flat at 50.1. UBS estimates that industrial production likely edged up from its previous low of 5.6% year-on-year to 6.4% year-on-year in April.
Property sales have likely improved, but new starts have yet to pick up. High frequency data suggests over 15% gain in property sales in April, which means that last month's nationwide property sales may post its first positive year-on-year growth print in one and half years.
Nevertheless, new starts growth has likely stayed muted, weighed down by a still large inventory overhang. Property investment may have improved on faster construction ahead of the spring peak sales season as well.
Export growth has likely recovered some ground. Business sentiment in both the U.S. and Europe has eased somewhat, in tandem with softer new export orders in April's official PMI.
April's new loans probably held solid as well. Underpinned by looser loan quotas and the recent bank RRR cut, RMB new loans should have stayed solid at around RMB920 billion in April, exceeding the same period last year by RMB145 billion.
Despite tentative signs of stabilization, real activity has stayed generally weak, with faltering PMI new orders and rapidly declining producer prices pointing to still frail domestic demand and worsening corporate balance sheet.
China's authorities are becoming more concerned about the ongoing economic downturn and policy tones are clearly becoming more accommodative. The Politburo meeting held on April 30 underscored the challenges facing the economy now and called for more "forceful" policy support, including by boosting investment and encouraging healthier development in the property sector.
The meeting pledged to "step up targeted measures" to combat said downward pressures and ensure a good balance of the growth, reform, structural change and risk prevention objectives.
Fiscal policy needs to "increase public spending and tax & fees relief" and monetary policy has to "appropriate" while "improving the transmission to the real economy".
In the next two months, the government will likely speed up key infrastructure projects, increase central government liquidity support, and initiate another 100 basis pints RRR cut. This should help growth momentum to pick up in the second quarter to around 7.1% year-on-year.