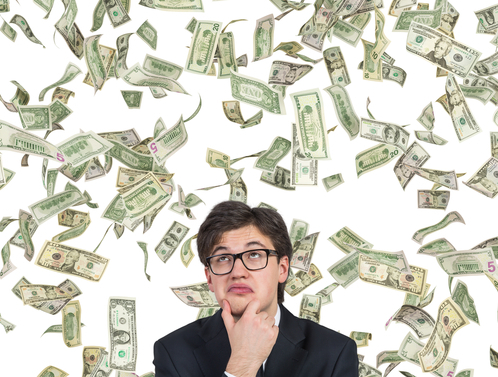 If you are a private equity fund manager in China and you have sold shares of your portfolio companies this year, chances are you are hitting yourself on the head right now.
Gabriel Li, managing director at US$3 billion China-focused private equity firm Orchid Asia Group, shared his teeth-biting story at the Hong Kong Venture Capital and Private Equity Association (HKVCA) 14th China Private Equity Summit held in Hong Kong today.
"About a month ago, we sold one of our investments at 66 times P/E (price/earnings) ratio. Last week, (the price) doubled, and now it's 120 times," sighs Li with bitter laughter. "So it's challenging to decide: At what price do you sell?"
Alas, how times have changed. Just a year ago, the concerns of most Chinese private equity managers were where and how to get liquidity. At that time, the Chinese IPO market had re-reopened after a short reopening earlier in 2014, which followed a 14-month hiatus.
And in 2013, private equity and venture-backed exit deals dropped to a new low since 2009, with 126 exits recorded for the year (the previous low was 2008, when only 97 exit deals were registered).
Fast forward to today, "where" and "how" to exit are no longer the problem. Liquidity, once the bottleneck strangling the industry, has come back with unexpected vengeance.
The recovery started last year, especially during the second half. In 2014, a total of 232 exits were recorded, up 84% from 126 in 2013. This year looks like it's shaping up to be an equally strong year for exits, as 22 exit transactions with total deal value of US$4.6 billion having been announced so far, according to data from Dealogic.
But it also created a new conundrum: How to make sure money is not being left on the table?
"We know that (now) is the period that we have to sell…but there are very little (rationality) in fundamentals to understand this market," says Li.
With the Shanghai Composite Index up approximately 49% year-to-date and 136% since July 2014 (the Hong Kong market also performed strong), the answer may be simple: Sell while the bull lasts.
Li's firm, one of the earliest private equity funds operating in China since 1993, has completed four exit deals so far this year. Another eleven exits are still in the pipeline. That makes fifteen exits in a year for one firm, and Li is optimistic.
"I think the rest of the year will still do okay," he says. "Let's see if we can manage the remaining exits in this current valuation bubble."