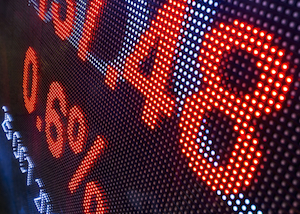 After a number of market supporting measures implemented by the Chinese government over the weekend, BofA Merrill Lynch is recommending investors to sell into any potential rally as a result of these moves, says a research report issued by the bank.
There is a de facto suspension of IPOs in the A-share market. Twenty-one major Chinese brokerage firms are to set up a RMB120 billion market stabilization fund, coordinated by the China Securities Regulatory Commission.
The People's Bank of China also promised to provide liquidity support to China Securities Finance Corporation (CSFC), the clearing house for margin financing and stock lending businesses in China and the sole provider of margin financing loan services to securities houses.
Among the three measures, the third is by far the most important in terms of potential impact on market psychology, says the bank, even though the announcement does not spell out how the liquidity will be used or the size of the potential support.
BofA Merrill expects the A-share market to rebound somewhat in coming days, especially large cap names, and it suggests investors sell into the rally, especially those Chinese brokers who have been called on to do a national service.
From a fundamental perspective, with Index performance for Shanghai Stock Exchange Composite Index (SHCOMP) excluding banks are trading at 31 time trailing 12-month earnings, which appears very expensive.
BofA Merrill expects that there is still a fairly high chance that market may fall sharply again at certain point over the next few months, unless the Chinese central bank makes an open-ended commitment to support the market, and that will hurt the central bank's credibility and the RMB may come under pressure.