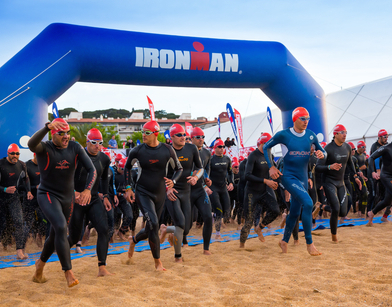 Chinese conglomerate Dalian Wanda Group has agreed to acquire the World Triathlon Corp from U.S. private equity firm Providence Equity Corp for around US$900 million, in another step to push further into the sports sector, according to a company announcement.
The deal, which consists of US$650 million for the purchase of the assets, as well as additional assumption of debt worth approximately US$250 million, is the third overseas acquisition in the sports sector for the Chinese conglomerate.
In January, Wanda acquired 20% of Spanish football organizer Club Atlético de Madrid for €45 million (US$52 million).
A month later, Wanda agreed to acquire sports marketing company Infront Sports & Media for €1.05 billion. The deal closed in July.
Providence Equity Corp acquired the World Triathlon Corp, the operator of the Ironman triathlon series of races, in 2008 for an undisclosed amount.
Wanda says it will help the sporting event organizer to expand in China, with plans to host the Ironman race in Mainland China in the next few years.
The World Triathlon Corp will keep its current management team and headquarters once the deal is completed, which is expected in the next several months.