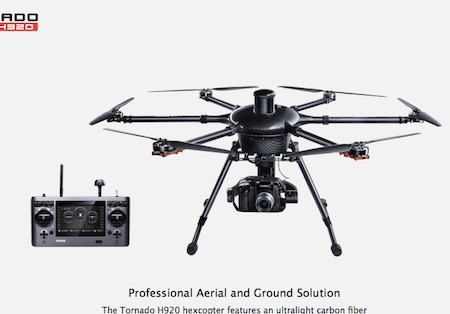 Yuneec International Co. Ltd., a Kunshan, Jiangsu-province based drone maker, has received US$60 million investment from Intel, according to a video announcement made by Intel.
Founded in Hong Kong in 1999, Yuneec has over 1,800 employees located in Hong Kong, Shanghai, Los Angeles and Hamburg, Germany.
Yuneec makes over one million units a year, including drones, as well as radio control electric powered airplanes.
No information is available about the company's previously funding rounds.
Intel has previously invested in two drone manufacturers: California-based Airware and North Carolina-based PrecisionHawk.
Another two Chinese drone makers have received venture investments lately. Beijing-based Ehang Technology Co., Ltd. completed US$42 million series B round of financing led by GP Capital earlier this week.
In April, Shenzhen-based DJI Technology Co. was reportedly raising hundreds of millions U.S. dollars in a new funding round at a valuation of U$10 billion.