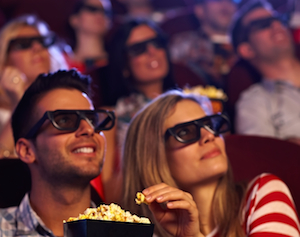 Shenzhen-listed Wanda Cinema Line Corp has agreed to acquire 20% of Chinese online movie ticketing company Mtime Holdings, Ltd. for an undisclosed amount, in a bid to create an entertainment O2O (online-to-offline) giant, according to a securities filing.
The two companies will also establish a strategic partnership to utilize mobile Internet to provide online ticket booking, online sales of film-related products, movie promotion and other services to consumers and film production companies.
Wanda Cinema, controlled by billionaire Wang Jianlin, operated a total of 1,616 screens, including 94 IMAX screens, in 182 cinema complexes in almost 100 cities in China in 2014, making it the largest movie theater operator in Asia.
Mtime Holdings, on the other hand, has monthly visitors of over 80 million, of which 65 million are mobile users. The company's online movie watching software is the biggest in China in terms of total downloads, according to its website.
Founded in 2006, Mtime Holdings previously raised venture funding from Fidelity Growth Partners Asia, F&H Fund Management, Tiger Global.