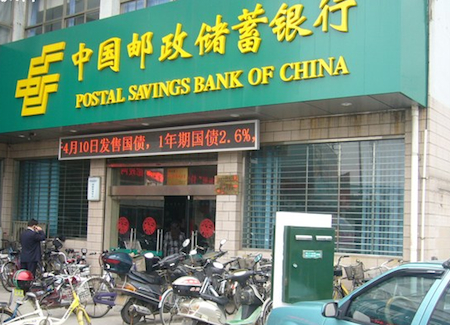 Ant Financial Services Group, the financial services arm of Chinese e-commerce giant Alibaba Group Holdings, has agreed to receive an undisclosed investment from China Post Capital, the investment unit of state-owned postal service China Post Group Corp., via a private placement deal, according to media reports.
Representatives at Alibaba did not immediately respond to inquires to confirm the news.
China Post Capital will become the second largest strategic shareholder in Ant Financial after the completion of the deal.
The two struck a strategic partnership in June 2014. The Postal Savings Bank of China, the retail commercial banking unit of the China Post, was reportedly part of a series A funding round in Ant Financial completed earlier this year.
The strategic alliance, as well as the financial tie-up, will solidify a partnership as Alibaba tries to push its e-commerce businesses into China's rural and remote regions.
China Post operates 82,116 postal offices and branches in China,
In February, Ant Financial was reportedly close to completing its first round of financing from a number of state-owned Chinese financial institutions with a valuation of US$30 billion.
In that deal, China's National Social Security Fund, Postal Savings Bank of China, and China Development Bank Capital Corporation, the investment arm of China Development Bank, have agreed to each take 5%, 3%, and 3%, respectively, of the Hangzhou-based firm.
Ant Financial, formerly known as Small and Micro Financial Services Company, was officially launched in October 2014. It is comprised of Alibaba's third-party online payment platform Alipay, Alipay Wallet, Yu'e Bao, Zhao Cai Bao, Ant Credit and MYbank.