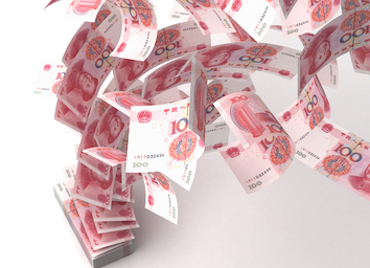 China's latest foreign reserve data highlights the risk the country's central bank faces: The longer the authorities try to keep the RMB from adjusting to market forces, the larger the eventual depreciation will be, says a research report by the Australia and New Zealand Banking Group Limited (ANZ).
China's forex reserves recorded a decline of US$93.9 billion in August to US$3.557 trillion. This is the largest monthly decline on record.
Since peaking at US$3.993 trillion in June 2014, China's reserves have now fallen by US$435.8 billion.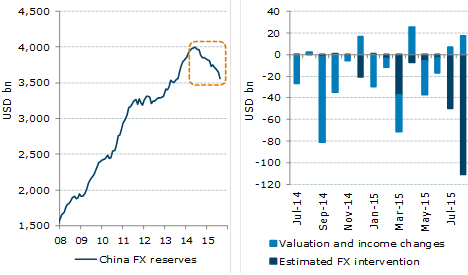 However, by our estimate, most of the decline in the headline reserves over the early part of that period (between June 2014 and May 2015) was due to valuation effects. This is due to the decline in the Euro, where by ANZ's estimate is as much as a quarter of China's reserves are held.
Given that there would have been positive valuation effects in August due to the gain in Euro, forex intervention amounted to around US$110 billion in August, more than double July's estimate.
The intervention over July was an attempt by the People's Bank of China (PBoC) to cap USD/CNY spot at under 6.21, due to pressure from a pick-up in capital outflows.
When the PBoC devalued the RMB on August 11 and shifted to a new exchange rate regime, it had to intervene to prevent RMB from depreciating too much. Further intervention was undertaken in order to dampen depreciation expectations.
In our view, the decline in the August forex reserves does not fully capture the total intervention undertaken by the PBoC. ANZ believes that intervention was also undertaken in the forwards market to drive the points lower.