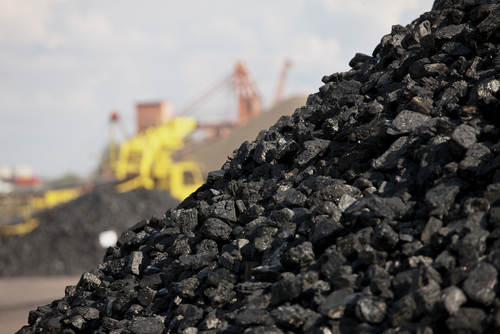 The author is Ayaka Jones, analyst at U.S. Energy Information Administration
Economic deceleration, industry restructuring, and new energy and environmental policies have slowed the growth of coal consumption in China and are also driving more centralized and cleaner uses of coal.
After nearly a decade of rapid growth, energy-based consumption of coal, which currently supplies two-thirds of China's overall energy use, grew only 1% to 2% in 2012 and 2013, and was essentially flat in 2014.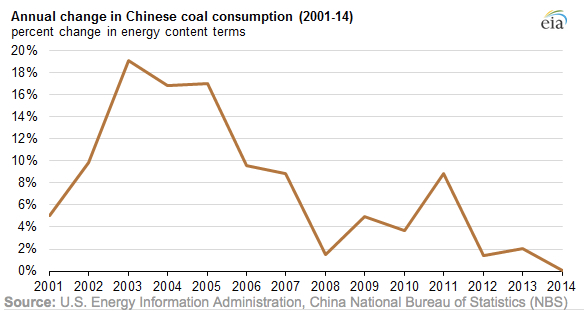 Total energy consumption in China has slowed as its economic growth has eased and as the composition of gross domestic product (GDP) has shifted.
In 2013, the service sector share (47%) of GDP surpassed the industry sector share (44%) for the first time in Chinese history.
The service sector share increased to 48% in 2014, already exceeding the government's 47% goal for 2015.
Policies to accelerate the development of service industries are likely to sustain the transition away from industry, especially heavy manufacturing.
As heavy manufacturing becomes less prominent, growth in coal consumption is expected to weaken.