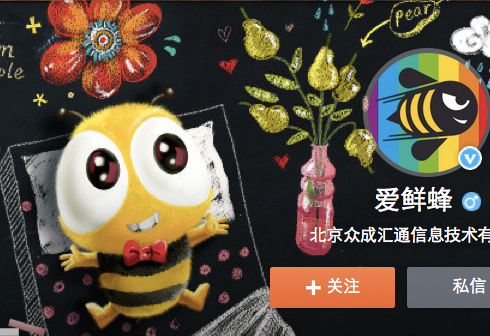 Beijing-based online community services O2O (online-to-office) platform Beequick has completed US$70 million series C round of financing from Hillhouse Capital, Tiantu Capital and Sequoia Capital.
The latest financing round came six months after the start-up's US$20 million series B round led by Hillhouse Capital announced in March.
The company says it plans to use the proceeds on market expansion and investments in logistics infrastructure.
Launched in May 2014, Beequick received several million RMB angel investment from Chinese venture firm Crystal Stream in June 2014.
It completed US$20 million series A round of financing led by Sequoia Capital in October 2014.
Beequick currently provides one-hour delivery of fresh produce and other consumer products from community convenience stores.
It has expanded its services to around ten cities in China, including Beijing, Shanghai, Guangzhou, Shenzhen, Foshan, Suzhou, Hangzhou, Nanjing and Tianjin.