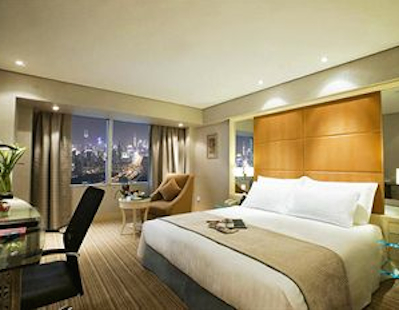 Shanghai Jinjiang International Hotels Development Co. has agreed to acquire 81% of 7 Days Group Holdings Ltd., allowing its private equity backers to exit two years after the budget hotel chain completed a go-private transaction and was delisted from the New York Stock Exchange.
In a regulatory filing, Jinjiang International says it will pay RMB8.3 billion (US$1.3 billion) for the controlling stake of an entity that took 7 Days private in a US$688 million going-private transaction in 2013.
The entity, named Keystone Lodging Holdings Ltd., is backed by the Carlyle Group, Sequoia Capital China, Actis Capital, and two co-chairmen of 7 Days.
The current transaction values Keystone at RMB10.8 billion (US$1.7 billion) in enterprise value, says the filing.
In November 2014, Shanghai-based Jinjiang agreed to acquire France-based Groupe du Louvre and its 100% indirect subsidiary Louvre Hotels Group from the Starwood Capital Group, reportedly for €1.3 billion (US$1.45 billion).
Jin Jiang is one of the largest hospitality and travel conglomerates in China. It owns and operates over 1,700 hotels in 11 countries of Asia, Europe and America.
Guangzhou-based 7 Days operates over 2,000 hotels in over 300 Chinese cities.