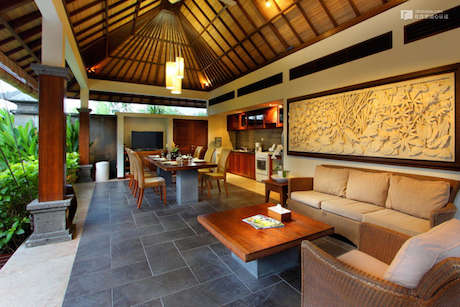 HNA Tourism Holding (Group) Co., Ltd. has agreed to invest at least RMB500 million (US$78 million) series C financing in Zhubaijia, a Shenzhen-based online short-term vacation home rental platform focused on Chinese tourists traveling overseas.
In an announcement posted on HNA Tourism's Weibo account, the travel subsidiary of Chinese conglomerate HNA Group says the financing is part of a wide-ranging strategic partnership between the two companies.
HNA Tourism's resources in air travel, car rental and tourism products complements the millions of vacation home rentals around the world on the platforms of Zhubaijia, says the statement.
The two companies will cooperate and create synergy by offering more comprehensive services to Chinese travelers in overseas destinations.
In August, Zhubaijia completed RMB200 million (US$31 million) series B round of financing led by CITIC GoldStone Investment Fund, with participation from AB Capital, Hong Kong-based investment holding company Neway Group Holdings Limited, and UC Capital.
Founded in 2012, Zhubaijia's home rentals covers 60 countries overseas travel destinations and has millions of available home rentals.
During the past two months, similar platforms Tujia.com completed US$300 million series D and D+ rounds and Beijing-based XiaoZhu.com received US$60 million series C financing led by Joy Capital.