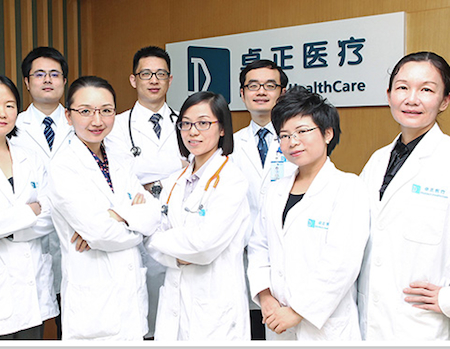 Hangzhou-based online healthcare service provider GuaHao.com has completed US$394 million new round of financing led by Hillhouse Capital and Goldman Sachs.
Fosun International Limited, Tencent Holdings Limited, and China Development Bank Capital Corporation Ltd also participated in the round, according to a company announcement.
At the same time, the company says it has changed its name from Guahao.com Limited to We Doctor Group Limited, which will include its web portal Guahao.com, a mobile Internet platform We Doctor, and a healthcare insurance business We Doctor Accountable Care Organization.
The company says it plans to invest US$300 million to establish an Internet-based national diagnosis and treatment platform, as well as US$150 million to set up five regional surgery centers.
Hillhouse Capital is an early backer of Tencent, and the two have often invested together. In February 2014, the two joined Indonesian media company MNC Media to establish a joint venture to tap into the social media market opportunities in Indonesia.
During the summer, Hillhouse and Tencent were reportedly launching a joint Chinese public equity investment fund.
Established in 2010, Guahao has connected over 1,600 Chinese hospitals and over 190,000 doctors on its online platforms to help 110 million patients make online hospital appointments and conduct online payments, among other services, says the announcement.
Earlier this week, the news of the company's latest funding round was first reported without financial details.
In October 2014, GuaHao.com received over US$106.5 million investment led by Chinese Internet services giant Tencent Holdings Limited, according to its website.
F & H Ventures and Morningside Ventures are also backers of the company, says its website.