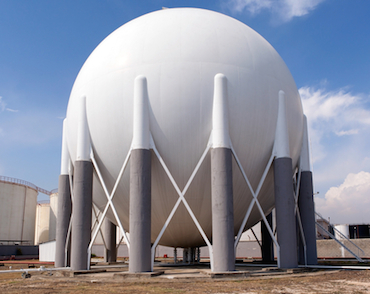 The International Finance Corporation (IFC) has agreed to provide a US$60 million loan to Chinese gas operator, Hong Kong-listed China Tian Lun Gas Holdings Limited, to help the company expand the supply of natural gas in China.
The five-year loan follows a US$150 million equity investment by IFC and IFC Global Infrastructure Fund in May, which made IFC the second largest shareholder of the company.
The latest loan is provided to help further reduce greenhouse gas emissions and improve living conditions in China, says a company statement.
With China's increasing air pollution challenges, natural gas is fast becoming one of the key clean energy sources in China.
During the first half of 2015, Tian Lun Gas's income and profit attributable to owners increased 72.39% to RMB991 million and 32.61% to RMB137 million, respectively.
Tian Lun Gas currently owns 49 city gas projects, more than 50 CNG/LNG refilling stations, two LNG processing plants under construction and three long-haul gas pipelines projects in operation in 16 provinces.