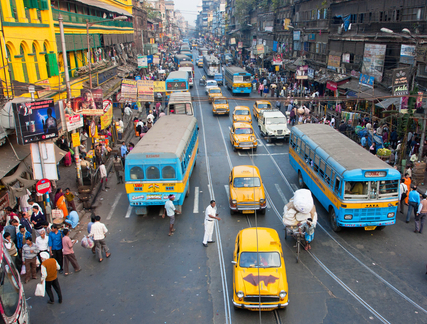 Venture-backed Chinese ride share company Didi Kuaidi has invested an undisclosed amount in India's Ola, a local ride share start-up.
The investment is part of Ola's latest financing round, which is reportedly worth US$500 million and values the start-up at US$5 billion.
Didi Kuaidi's investment is around US$30 million, according to local Indian media. Didi Kuaidi did not immediately respond to an inquiry to confirm the news.
Earlier in September, Didi Kuaidi invested US$100 million in U.S. ride share company Lyft, as part of a wide-ranging strategic partnership between the two companies to expand their market share in the Chinese and U.S. ride share sector.
In August, Didi Kuaidi participated in a US$350 million series E round in Singapore-based SouthEast Asia ride share firm, GrabTaxi Holdings Pte Ltd.
In between the two major investment deals, Didi Kuaidi announced in early September it had raised US$3 billion from China Investment Corp, Ping An Insurance Company of China, and other investors, in a record financing round for unlisted companies globally.
Ola, with offices in Bangalore, Mumbai and Delhi, raised around US$225 million in its latest round led by Falcon Edge Capital, with participation from Tiger Global Management, Softbank Corp., Hong Kong's Steadview Capital and others.
Didi Kuaidi is the result of a merger announced in February between two Chinese ride share start-up rivals, Didi Dache and Kuaidi Dache.
Both companies are backed by a long list of venture investors.
Didi Dache's investors include GSR Ventures, Tencent Holdings Limited, CITIC Private Equity, Temasek Holdings, DST Global.
Kuaidi Dache received investments from Alibaba, Matrix Partners, New York-based investment firm Tiger Global Management LLC, and other unnamed investment funds.