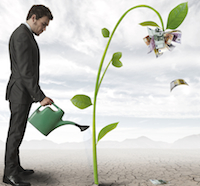 Jiangsu province-based P2P (peer-to-peer) lending platform Kaixindai Financing Services has completed RMB200 million (US$34 million) angel investment from China Development Bank and other investors.
China Development Bank Capital Corporation Ltd. and a group of financial services firms in Jiangsu province invested together, according to Chinese media reports.
Kaixindai says it plans to use the proceeds to expand its businesses to other parts of China.
Kaixindai is established in 2011 by China Development Bank and the Jiangsu provincial government. It has reached RMB12 billion in total transaction value cumulatively, says its website.
There are 2,283 P2P lending platforms operating in China as of the end of August, excluding 978 platforms that have ran into credit problems, according to Chinese data tracker Wangdai Zhijia.