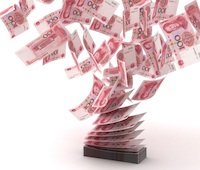 Beijing-based private equity firm ChinaEquity Group says it has won regulatory approval to list its RMB investment business on China's National Equities Exchange and Quotations (NEEQ), or the New Third Board.
In an announcement, ChinaEquity Group says the listing will help the company improve its internal management and disclosure, as well as building a solid foundation to expand its businesses in the future.
No Financial details of the listing are disclosed.
Another Chinese private equity firm, Beijing-based JD Capital, was listed on the NEEQ in 2014.
Founded in 1995 by Wang Chaoyong, ChinaEquity Group has cumulatively managed RMB5.4 billion (US$850 million) in RMB assets, mostly investing in the high-tech, consumer, healthcare, environmental protection, new energy and cultural sectors in China.
The firm makes early-stage to late-stage investments, having backed Chinese online download manager Xunlei, entertainment firm Huayi Brothers Media Corporation, and healthcare company Health-100.
ChinaEquity Group does not manage any U.S. dollar assets.