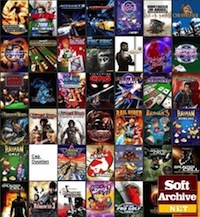 Chinese online game developer Giant Interactive Group is planing a reverse merger with a Shenzhen-listed company to complete a re-listing fifteen months after it was taken private by the company's chairman and a group of private equity firms.
In a regulatory filing published today, Chongqing New Century Cruise says it has agreed to acquire 100% of Giant Interactive and therefore indirectly allow the online gaming firm to become a publicly listed company on the Shenzhen Stock Exchange.
No Financial details are disclosed.
In July, a buyer consortium including Giant Interactive's chairman Shi Yuzhu, Baring Private Equity Asia, Hony Capital and CDH Investments, took the then New York Stock Exchange-listed company private at an approximately US$3 billion valuation.
Shanghai-based digital media and display advertising firm Focus Media Holdings Limited is currently seeking to re-list in China via a verse merger at around two times the valuation of the one when company was taken private two years ago.
There is, however, greater uncertainty in seeking a back-door listing in China. Last month, Focus Media had to terminated its merger plans with Shenzhen-listed Jiangsu Hongda New Material Co., Ltd. because the company's chairman had been under lengthy investigations for securities law violations.
In the proposed deal with Chongqing New Century Cruise, the trading of the cruise operator's shares have been suspended since last October after the company said it was in the process of a major asset restructuring.
In July 2015, the company said it had reached agreements with Guangdong province-based touch panel and display module maker Truly Opto-Electronics Limited for a reverse merger transaction.
The deal fell through because both parties could not reach final agreement. The company signed agreements with Giant Interactive on September 30, regulatory filings say.
After the completion of Giant Interactive's privatization in July 2014, Baring held a 22.5% stake, Hony and CDH each owned 25.5% and 8.99% of the gaming firm.