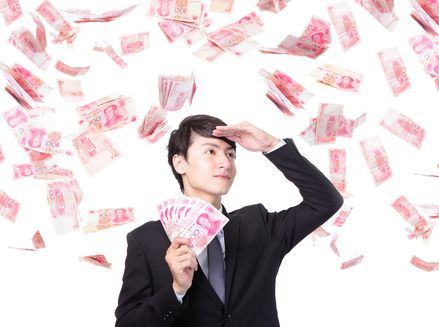 For China's second-generation rich kids, investing is the surest and fastest way to squander their wealth, quips a Chinese commentator.
Compared to a Macau excursion or a sumptuous birthday party, one could lose millions of Yuan much more efficiently when investing.
Jokes aside, the Fuerdai, a Chinese phrase referring to the second generation of the nouveau riche in China, are drawn to the business of investing.
Many of the Fuerdai are disinterested in their parents' businesses, which the younger generation generally find uncool and boring. Over half of China's top 50 richest people are in the boring real estate and manufacturing sectors.
So instead of pursuing those traditional businesses of old-school manufacturing and land development, the Fuerdai are jumping into investing, which promises a more exciting and fashionable profession and lifestyle.
A survey oft-quoted by the Chinese media states around 43.5% of the Fuerdai have studied overseas. And of that number, 64% studied business management. Such an educational background makes investing a natural career choice.
And raising money is not a problem for these investors. Their parents (or their parents' companies) often provide significant seed money. Wang Jianlin, China's riches man and the chairman of the Dalian Wanda Group, gave his son Wang Sicong RMB500 million (US$80 million) to invest.
Will Fuerdai succeed at investing, or will they splurge the hard-earned wealth of their parents' generation?