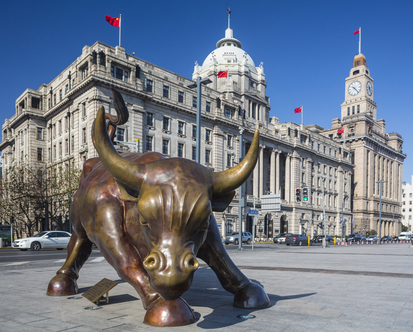 Greater China-focused hedge funds gained 1.26% in September, compared with the CSI 300 Index, which was down 4.86%, and the global hedge fund index's 0.58% decline during the month, according to data released by industry data tracker Eurekahedge.

The gain compares with a decline of 6.55% in August for China-focused hedge funds. Asia ex-Japan was the best performing regional index during the month, up 0.67%.
On a year-to-date basis, hedge funds globally are up 0.62%, still outperforming underlying markets as the MSCI AC World Index declined 3.60% during the month.
Around 42% of the hedge funds reporting to Eurekahedge have posted negative year-to-date returns, almost 13% higher compared to the same period last year.
On a year-to-date basis, strong gains made earlier in 2015 saw Asia ex-Japan managers leading the table with gains of 4.28%, followed by Japanese and European managers, which were up 3.42% and 3.17% respectively.
On the other hand, North American hedge fund managers lost 1.31% while Latin American managers performed the worst, declining 2.00% on a year-to-date basis.
Among developed market, Australia/New Zealand, Japan and Europe mandated hedge funds lead with gains of 7.37%, 3.42% and 3.17% year-to-date, respectively.