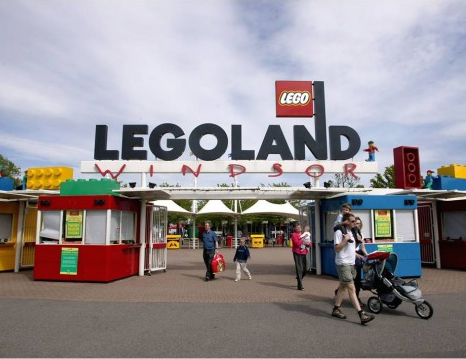 China Media Capital (CMC) has partnered with U.K. family entertainment firm Merlin Entertainments to set up a joint venture to develop a Legoland Park in Shanghai and other attractions across China, says an announcement.
The move follows two important partnerships CMC made earlier this year, including a planned joint venture with Warner Bros. Entertainment Inc. to produce Chinese language films in September and a partnership with Shanghai Media Group and London-headquartered FremantleMedia to create television entertainment content for the Chinese market announced in April.
In the latest joint venture, CMC and Merlin Entertainments plan to roll out attractions including "The Dungeons" and selected "Legoland Discovery Centers" for the Chinese market, as well as the development of new Midway brands and concepts including "DreamWorks Tours – Kung Fu Panda Adventures" and others.
The partnership will be announced today in the presence of China's President Xi Jinping and the Duke and Duchess of Cambridge.
Merlin already has five attractions in China, including Madame Tussauds in Shanghai, Hong Kong, Beijing and Wuhan, as well as Chang Feng Ocean World aquarium in Shanghai.
It has announced plans for three additional attractions scheduled to open in the next 18 months, a Legoland Discovery Center Shanghai, and a Madame Tussauds and Sea Life aquarium in Chongqing.
"China is a key growth market for the group and we see this partnership as providing a significant opportunity to accelerate our plans," says Nick Varney, chief executive of Merlin Entertainments.
Merlin Entertainments is Europe's number one and the world's second-largest visitor attraction operator. It now operates over 100 attractions, 12 hotels and 4 holiday villages in 23 countries, which have welcomed 60 million visitors worldwide.