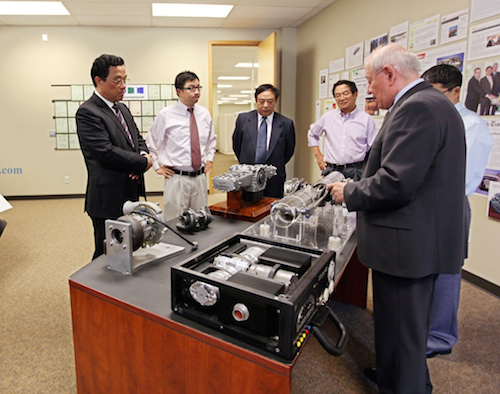 Allen Park, Michigan-based next generation internal combustion engine maker EcoMotors has secured an undisclosed series D round of financing led by Chinese auto parts maker Anhui Zhongding Holding (Group) Co., Ltd., says a company announcement.
Even though the total amount of EcoMotors' funding round is not disclosed, the company says that Zhongding has agreed to invest more than US$200 million in total.
Zhongding has also agreed to finance and construct the first plant in Anhui province to manufacture EcoMotors' engines, which aims to be more efficient, cost effective, lightweight than traditional gas engines.
"We believe that this game-changing technology will help solve some of the environmental challenges we face today by offering a more efficient and lower cost engine," says Xia Dinghu, chairman of Zhongding Group.
The new plant will have a capacity to produce an estimated 100,000 engines per year. Zhongding plans to supply EcoMotors' engines to power generation sets, as well as off-road and commercial vehicles.
Zhongding is currently EcoMotors' largest customer. The two have signed a product development agreement in 2010, as well as a license agreement in 2013 to develop and produce EcoMotors' engines in China.
EcoMotors' previous backers include Bill Gates, Khosla Ventures and Braemar Energy Ventures.
EcoMotors' engines will deliver the same power levels as conventional engines but are smaller, lighter, and more cost effective, with the potential to deliver over 15% improvement in fuel economy.