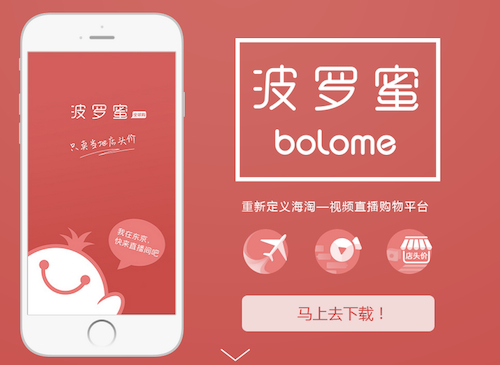 Shanghai-based cross-border e-commerce platform Bolome has completed US$30 million series B round of financing from Baidu Inc., LB Investment, Chengwei Ventures and other investors, according to Chinese media reports.
Founded in February, the eight-month-old start-up has raised US$43 million in total, and is currently valued at US$200 million, says the reports.
Baidu is investing as a strategic investor, and plans to incorporate Bolome's e-commerce offerings with its search services.
Bolome focuses on retailing products from overseas markets including Japan and South Korea directly to Chinese consumers at competitive prices.
In September, Baidu led a US$150 million series D round of financing in Beijing-based maternity and baby products flash sales platform Mia.com, which has a similar focus on selling overseas products to Chinese consumers.