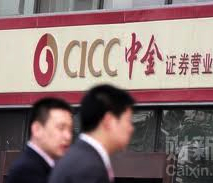 Beijing-headquartered China International Capital Corporation Limited (CICC) has begun roadshow in Hong Kong seeking to raise as much as HK$6.28 billion (US$810 million) in an initial public offering.
CICC, the country's largest local investment bank backed by KKR & Co. and TPG Capital, says it will sell 611 million shares at a price range between HK$9.12 to HK$10.28 per share, according to a securities filing.
The bank will determine a final price on October 31, and its shares will begin trading on the Hong Kong Stock Exchange on November 9.
CICC has secured ten cornerstone investors to subscribe HK$3.6 billion (US$465 million) worth of shares in total, or around 60% of the IPO.
The cornerstone investors include the Silk Road Fund, China Mobile Communications Corporation, China General Nuclear Power Group, China South Locomotive & Rolling Stock Corporation Limited, and Baosteel Group Corporation Limited.
The National Council for Social Security Fund, one of CICC's shareholders, is selling shares, worth around 9% of the overall offering in terms of number of shares, during the IPO.
According to CICC's annual report, China Central Huijin Investment Ltd. is its largest shareholder of CICC with a 43.35% stake.
Singapore's GIC Pte. Ltd., TPG and KKR each holds 16.35%, 10.3% and 10%, respectively.
In 2010, KKR and TPG, along with GIC and Great Eastern Holdings Ltd., acquired stakes of CICC from Morgan Stanley.
CICC was founded in 1995 by Morgan Stanley and China Construction Bank Corp, with each holding 35% and 42.5% of the joint venture.