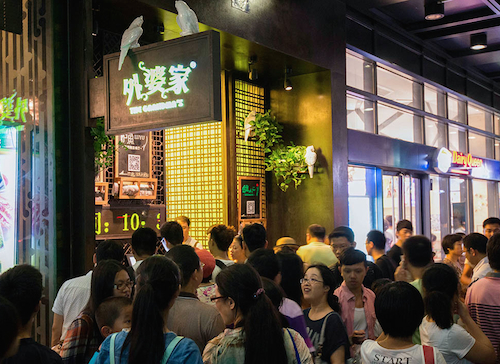 Shanghai-based 9Now.cn, a location-based services (LBS) mobile app for restaurant booking management, has completed RMB500 million (US$79 million) series C round of financing, according to its website.
Participating investors include Shanghai-based Yelp-like review website Dianping.com, Baidu Inc., Matrix Partners, and other undisclosed investors.
Founded in 2013, 9Now.cn allows restaurant-goers and restaurants to better manage bookings. Users can check how long they need to wait via the app, which allows them to do something else instead of waiting in front of restaurants.
The start-up received several million U.S. dollar series A round of financing from Matrix in 2013, and a US$20 million series B funding round from Matrix and Tiantu Capital, according to its website.
The company says it will use the proceeds on improving its services and expanding its network of cooperating restaurants.