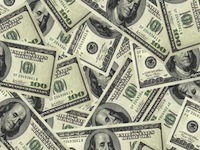 Morningside Ventures has completed raising its fourth China TMT (technology, media, telecom) fund, securing a total of US$660 million, according to securities filings.
Three funds reached final closing in September. The Morningside China TMT Fund IV, L.P. raised US$400 million. The Morningside China TMT Special Opportunity Fund II, L.P. and Morningside China TMT Fund IV Co-investment, L.P. each secured US$200 million and US$60 million.
Practically all of its existing limited partners from Morningside's third China TMT fund committed to the new vehicles, including university endowments, pension funds, family offices and sovereign wealth funds mostly from Norther America and Europe.
The new funds will continue its strategy of making early stage investments in China's Internet, entertainment, finance, healthcare, e-commerce, corporate services, social networking, and education sectors.
"When everyone talks about the winter of venture capital…we are confident about the future of the Chinese market," says Shi Jianming, managing director of Morningside Ventures, in an announcement. "We will continue investing in outstanding entrepreneurs and disruptive start-ups."