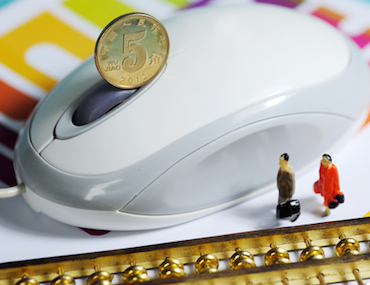 New York Stock Exchange-listed Chinese social networking firm Renren Inc. has completed an additional US$150 million preferred stock investment in San Fransisco-based online lending firm Social Finance Inc (SoFi), according to an announcement.
Renren is planning to obtain US$130 million in bank loans to finance the investment.
Just a few weeks ago, SoFi raised US$1 billion new round of financing led by SoftBank Group Corp., with participation from Renren, Third Point, Wellington Management Co. and others.
In a securities filing submitted in April, Renren revealed that it owned 24% of SoFi as a result of nearly US$100 million investment from participating in several funding rounds of SoFi.
It's unclear how much a stake of SoFi Renren will own after the latest investment.
Renren's founder and chief executive, Joseph Chen, sits on the board of SoFi.
In June, Joseph Chen and James Jian Liu, chief operating officer of Renren, proposed to take the company private by offering US$4.20 in cash per American Depository Share (ADS).
In 2011, Renren priced its initial public offering at US$14 per share, with a total offering size of US$743 million.
The company's shares have suffered great losses because its traditional businesses of social networking, gaming and online advertising have endured prolonged declines as the surge of mobile Internet shifted users to newer apps and devices.
Joseph Chen and James Jian Liu currently own approximately 32% of ordinary shares of Renren, representing 49% of total voting power. The company's board is currently reviewing the proposal.
Despite its sagging stock price, Renren has been aggressively investing in the Internet finance sector both inside and outside of China.
In 2015, Renren led a US$50 million series B funding round in Chinese online wealth management start-up Shenzhen Jinfuzi Network Technology Co., Ltd., as well as leading a US$40 million funding round in social networking platform for Chinese individual investors XueQiu.com.
Internationally, Renren has led a US$70 million series C financing round in U.S. Internet finance firm LendingHome, and invested US$40 million in California-based stock trading website Motif Investing.