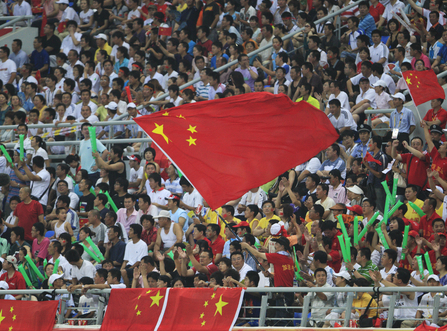 China Media Capital (CMC) says a unit with its backing, Ti'ao Power, has secured the rights to broadcast the country's main soccer championship, the Chinese Super League, for the next five years at a price of RMB8 billion (US$126 million).
The deal was first reported in September when Ti'ao Power won an auction to obtain the rights. The companies formally announced the agreements at a press conference held in Beijing yesterday.
In 2014, CMC invested in Ti'ao Power, a Chinese sports firm founded in 2004, for an undisclosed amount.
CMC's founder, Chinese media mogul and former executive at the Shanghai Media Group Li Ruigang, serves as chairman at Ti'ao Power, according to Chinese media reports.
Just two weeks ago, CMC and Ti'ao Power said they have invested an undisclosed amount in EuMedia, the organizer of the China University Football League.
EuMedia is also a partner to other Chinese sporting event organizers including the Chinese Basketball Association and the National Beach Volleyball League.
Other Chinese companies have also been buying sports assets and securing broadcasting rights. Dalian Wanda Group acquired a stake in Spanish soccer club Atletico Madrid last year, and bought European sports rights and marketing leader Infront this year.
In August, Wanda said it had agreed to acquire the World Triathlon Corp from U.S. private equity firm Providence Equity Corp for around US$900 million.