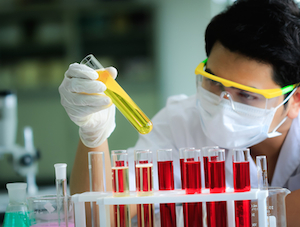 Suzhou city, Jiangsu province-based MabSpace Biosciences, a start-up focused on developing antibody therapeutics for cancer treatment, has completed US$15 million series A round of financing from Lilly Asia Venture.
In an announcement, MabSpace Biosciences says it will use the proceeds on advancing its pipeline of therapeutic antibody programs into clinical studies and expanding discovery of novel antibodies aimed at various components of tumor microenvironment.
"MabSpace has built a differentiated approach rooted in its unique immune tolerance breaking based antibody discovery platform and translational science capabilities," says Stephen Lin, principal at Lilly Asia Ventures.
Lilly Asia Ventures is the sole investor in the series A funding round, and Stephen Lin is also a board member of MabSpace.
Lilly Asia Ventures was founded in 2008 and focuses on making venture capital investments in the life sciences and healthcare sectors in Asia, particularly in China.