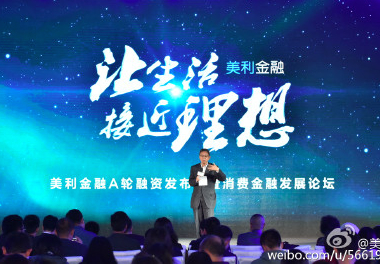 Beijing-based P2P (peer-to-peer) lending platform Meili Jinrong has completed US$65 million series A round of financing led by Bertelsmann Asia Investments, according to an announcement posted on the company's Weibo account.
Meili Jinrong focuses on providing consumer credit to middle income workers with funding from savers who want to earn higher returns.
The start-up is founded by Liu Yannan, a co-founder of another peer-to-peer financing platform Yooli.com, which completed series B funding round worth roughly tens of millions U.S. dollars last summer from Morningside Ventures.