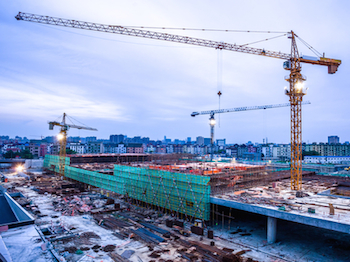 Chinese property developer Kaisa Group Holdings Ltd.'s recently announced debt restructuring plan shows that an orderly restructuring in a distressed situation is the most likely outcome for future default cases in China, says a research report by rating agency Standard & Poor's Ratings.
Kaisa defaulted on an offshore note in March. The latest proposal calls for the replacement of the company's current outstanding notes with new
notes. It constitutes a distressed exchange due to a significant discount involving substantial tenor extensions and payment accruals.
Nonetheless, the proposal presents a potential resolution after a long wait for bondholders and provides a clearer payment schedule and better visibility of recovery.
This outcome also serves as a precedence for future default and restructuring cases for Chinese debt issuers.
At the same time, Kaisa has reportedly restored some of its operations and is generating cash flow from the sales of various projects.
Government restrictions on sales of some Kaisa projects in Shenzhen have also been reportedly lifted. In addition, Kaisa is believed to has reached restructuring agreements with some onshore lenders. As a result, previously frozen assets have been released.
However, there is still insufficient information to estimate if Kaisa can generate enough cash to meet future repayments. It may also take the company a long time to rebuild banking and business relationships to restore a healthy liquidity position, says the report.
S&P believes an orderly restructuring is the most likely outcome in a distressed situation for the property sector in China. Chinese developers generally have valuable assets such as land use rights and real estate projects that have solid market value and are easily transferable.
It is therefore possible that competitors may still be interested in acquiring the company or its assets as it gradually normalizes its operations.