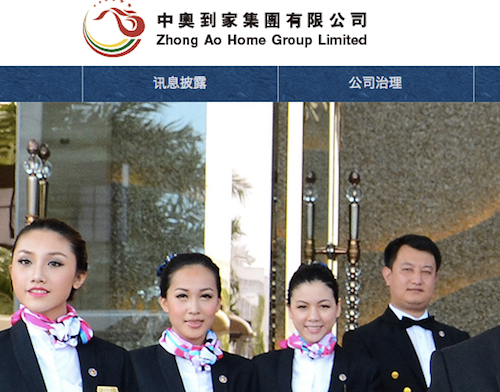 Guangzhou city, Guangdong province-based property management firm Zhong Ao Home Group Limited, backed by Vision Knight Capital, is seeking to raise as much as HK$459 million (US$59 million) in an initial public offering in Hong Kong, according to securities filings.
Zhong Ao Home is planning to issue 224 million shares at an indictive price range of HK$1.72 to HK$2.05 per share. The majority, or 200 million shares, are newly issued, while the rest are sale of existing shares.
Vision Knight Capital invested US$20 million in Zhong Ao Home in April, at a cost of around HK$1.72 per share. It currently holds around 15% of the company, according to the filings.
Zhong Ao Home manages 33 million square meter of properties in China across 159 different projects.
The company's two main businesses are residential property management services, as well as various supporting services to property developers' sales efforts.