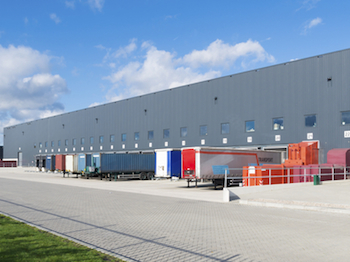 Shanghai-based logistics real estate developer e-Shang has partnered with Dutch pension asset manager APG Asset Management N.V. and Canada Pension Plan Investment Board (CPPIB) to establish a joint venture to develop logistics real estate across South Korea with an initial capital commitment of US$500 million, according to a joint announcement.
The joint venture, established through e-Shang's Seoul-based subsidiary Kendall Square Logistics Properties (KSLP), will have an option to expand to a capitalization of US$1 billion.
"Logistics continues to be a sector of particular focus for APG globally and this investment consolidates our substantial logistics positions in the Asia-Pacific region," says Sachin Doshi, head of private real estate investments of Asia-Pacific at APG.
e-Shang was initially founded in 2011 by global private equity firm Warburg Pincus and two Chinese entrepreneurs. It focuses on developing warehouses across major gateway markets in Asia.
Since its inception, e-Shang has grown to become one of the largest domestic logistics developer, with over 2 million square meters in operation and under development across China.
In 2014, APG invested US$650 million for an approximately 20% stake in e-Shang. Later in the year, e-Shang expanded its business outside of China and partnered with logistics real estate veterans Thomas Nam and Jihun Kang to form KSLP to develop logistics real estate portfolio in South Korea.
"As the sector matures in Korea, we anticipate significant upside through rental growth and cap rate compression similar to what we have seen over the years in Japan and China," Doshi adds.
e-Shang and KSLP have identified a pipeline of development opportunities in the Seoul and Busan Metropolitan Areas and have already secured two assets in the Seoul region that will be used to seed the joint venture.
The joint venture will target to own a portfolio of logistics real estate assets with an aggregate size of over 1.5 million square meters in gross floor area over the next several years.