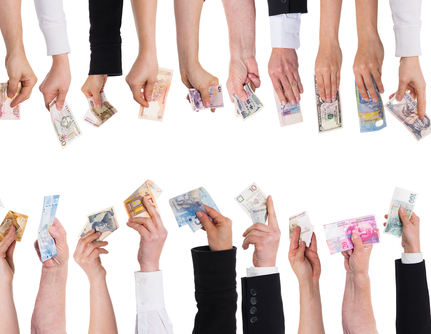 Shenzhen-based Tiantu Capital, a private equity investment firm focused on the Chinese consumer sector, has raised RMB2.68 billion (US$420 million) in a listing on the National Equities Exchange and Quotation (NEEQ), or China's New Third Board, according to a regulatory filing.
Tiantu issued 117 million shares at RMB22.86 apiece to 100 investors, including two shareholders in the company and 98 limited partners.
At the same time, Tiantu is in the process of raising a seventh RMB fund, and a Guangdong province-based property manager firm has tentatively agreed to invest in the new fund, according to Chinese media reports.
It's unclear how much the new fund is targeting.
Founded in 2002, Tiantu Capital currently manages RMB6 billion (US$939 million) across six RMB fund and one U.S. dollar fund.
Tiantu's sixth and fifth RMB fund was raised in 2013 and 2011, each with RMB1 billion in commitment.
With over 30 people stationed in Shenzhen, Beijing and Shanghai, Tiantu has previously invested in Chinese food brand Zhouheiya, mobile app Meilaapp, Beequick, Pagoda, and many other Chinese consumer-centric companies.
According to the Chinese media reports, Tiantu has cumulatively invested in 80 companies, with 20 of which achieving exits, generating an internal rate of return (IRR) of over 50%.
Numerous Chinese private equity and venture firms have listed on the NEEQ in the recent past, including CITIC Capital, ChinaEquity Group, Innovation Works, Cowin Venture Capital, CSC Group, Heaven-Sent Capital Management Group Co., Ltd., and Newmargin Ventures.