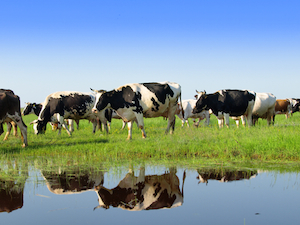 Chinese raw milk producer China Zhongdi Dairy Holdings Co., Ltd., backed by CITIC Capital and Vertex Investment, is seeking to raise as much as HK$508.4 million (US$65.6 million) in an Hong Kong initial public offering, according to a securities filing.
The company plans to issue 391 million new shares at HK$1.2 to HK$1.3 per share. It will determine the final offering price on November 25, and its shares will start trading publicly on December 2.
CITIC Capital and Vertex Investment each owns 7.61% and 1.63% of Zhongdi Dairy via an investment made in 2012. Both of their shareholdings have been diluted during the past few years.
Founded in 2002, Zhongdi Dairy produces raw milk in China and is ranked 11th in terms of herd size of dairy cows. It ranked 18th in terms of raw milk sales volume in China, according to the filing.
China's dairy farming sector is very segmented. Out of more than 1,000 dairy farming companies in China, the aggregate market share for the 10 largest companies was only 9.9% in 2014, according to Frost & Sullivan.
Zhongdi Dairy's market share was 0.2% in 2014, says the filing.
The Chinese government has encouraged consolidation in the dairy sector, where many domestic Chinese and international private equity firms have been active.