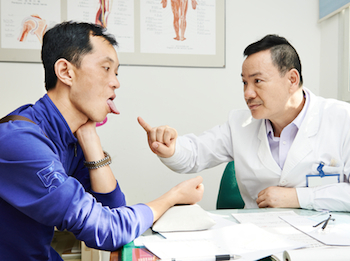 Shenzhen-listed Meinian Onehealth Healthcare (Group) Co., Ltd. and a group of private investors have submitted a preliminary non-binding proposal to acquire NASDAQ-listed rival iKang Healthcare Group, outbidding a previous deal proposed by iKang's founder and FountainVest Partners.
In an announcement, Meinian, a unit of Ping An Insurance (Group) Company of China, Ltd., a unit of Taiping Asset Management, Huatai Ruilian Fund Management, Sequoia China Investment Management LLP and Cathay Capital Private Equity proposed to acquire all of the outstanding shares of iKang in cash for US$22 per American Depository Shares (ADS).
The price represents approximately 36.9% premium to the closing price on August 28, 2015, the last trading day before iKang publicly announced receipt of the FoundtainVest proposal.
Zhang Ligang, iKang's founder and chief executive officer, and FountainVest proposed to privatize iKang for US$17.80 per ADS in August.
The new offer also represents a premium of approximately 23.6% to the earlier deal.
In a public letter issued today by Meinian's chairman Yu Rong, he says that Meinian and iKang have been engaged in cooperation discussions previously. But iKang has become unresponsive during the past two months, and there was "personal emotional resistance" from iKang toward further conversations.
He says Meinian is not interested in a hostile take over, and would like to pursue a deal based on mutual agreement.
In April 2014, Beijing-based iKang, backed by NewQuest Capital Partners, GIC Private Ltd., Goldman Sachs, China Investment Corporation, raised US$153 million in an initial public offering on the NASDAQ.
In August, Meinian became listed in Shenzhen through a reverse merger with Jiangsu Sanyou Group Co., Ltd.
Meinian operates over 100 self-owned medical examination centers in more than 50 cities in China, having served almost six million customers in 2014.
iKang takes up approximately 13.6% of China's health check-up services market in terms of revenue in 2014. In the fiscal year ended March 31, 2015, the company served a total of 3.6 million customer visits.
If the deal goes through, the combination of Meinian and iKang would follow many high-profile marriages between long-term rivals in China this past year, including Meituan and Dianping.com, 58.com and Ganji.com, Ctrip and Qunar.com.
Meinian and the investors said in the announcement that they are open-minded and flexible to other deal structures in order to expedite the deal process.