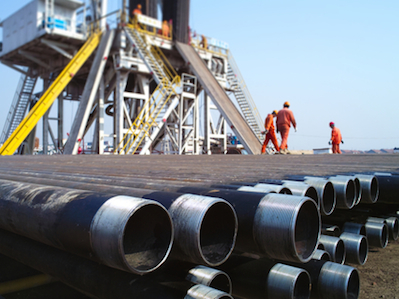 Blue Whale Energy Limited, a Beijing-based investment firm focused on the acquisition of upstream oil and gas properties in the United States and Canada, says its subsidiary has closed a transaction to acquire oil assets in Texas from Tall City Exploration LLC for US$1.08 billion, according to a company announcement.
Tall City Exploration was a portfolio company of Denham Capital, which invested US$200 million in Tall City Exploration in 2012.
The acquired assets for the current deal is located in Howard and Borden County, Texas, and is valued at US$1.084 billion.
With an effective date of April 1, 2015, the assets purchased consist of approximately 6,000 barrels of oil equivalent per day of net production and over 78,000 net acres.
The deal follows Blue Whale's acquisition of another oil assets from Juno Energy II in April for US$315 million. Those assets consist of approximately 2,500 barrels of oil equivalent per day and over 7,100 net acres in Crosby County, Texas.
The two deals brings Blue Whale's total acquisitions for 2015 to US$1.4 billion and 85,000 net acres in the Permian Basin.
There is very little information available on Blue Whale Energy. A company with the same name was registered in Hong Kong in March 2014 with registration number 2052513.